Migraine treatment webinar now available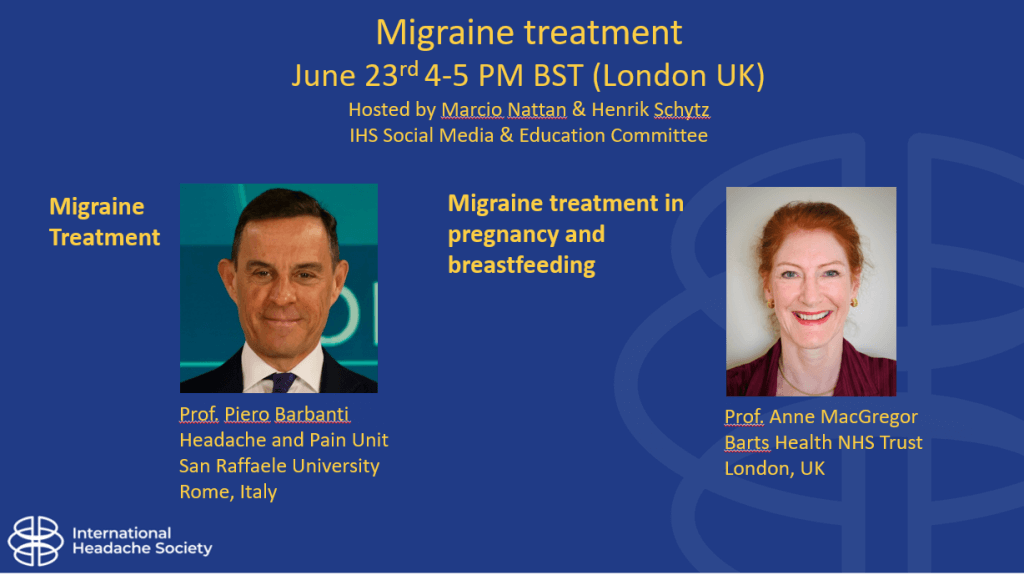 The Migraine Treatment webinar was held on 23 June and featured Professor Piero Barbanti talking about current treatment of migraine and Professor Anne MacGregor talking about migraine/headache medications in pregnancy and breastfeeding. The presentations were followed by a lively a Q/A session.
Watch the webinar in the online IHS learning centre.