New IHS webinar video – The Borderlands of Primary Headache Disorders – freely available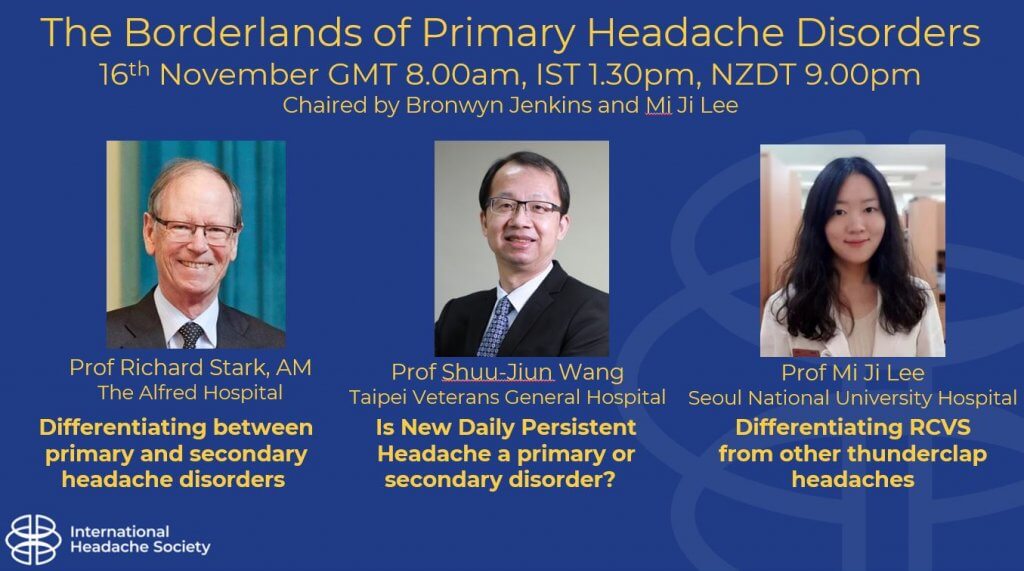 The recent IHS live webinar focusing on The Borderlands of Primary Headache Disorders is now available for IHS members and the public to view in the IHS website Learning Centre.
The webinar was Chaired by Bronwyn Jenkins (Australia) and Mi Ji Lee (Korea) and welcomed presenters Professor Richard Stark, who presented on Differentiating between primary and secondary headache disorders, Professor Shuu-Jiun Wang, who discussed the question, Is new daily persistent headache a primary or secondary headache disorder, and Professor Mi Ji Lee, who discussed the Differentiation of RCVS from other thunderclap headaches.

The presentations were followed by a question and answer session.
Visit the Learning Centre to watch the webinar.