Ciencia e investigación
Objetivos
The aims of the Science and Research Standing Committee are to:

be the scientific policy-maker for IHS
promote and facilitate basic and applied research in the study of headache, with emphasis on pathophysiology and treatment, enquiring into what research is being done and setting out opinion on what ought to be done
encourage and sponsor the training of young investigators through fellowship programmes
advise the scientific programme committees of each International Headache Congress
support national and regional headache societies in the development of guidelines.
Miembros
Co-chairs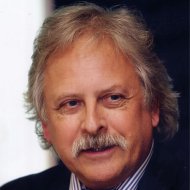 Hans-Christoph Diener
Institución:
Institute for Medical Informatics, Biometry and Epidemiology, Medical Faculty of the University Duisburg-Essen, Essen
País:
Germany
Leer el perfil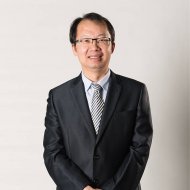 Shuu-Jiun Wang
Institución:
The Neurological Institute, Taipei Veterans General Hospital
País:
Taiwan
Leer el perfil
Members
Werner Becker
Rami Burstein
Andrew Charles
Tobias Kurth
Arne May
Frank Porreca
Patricia Pozo-Rosich
Anan Srikiatkhachorn
Gisela Terwindt
Arn van den Maagdenberg
Activities and news
The Science and Research Committee, in conjunction with the Education Committee, offers international fellowships.
IHS Clinical and Basic Science Headache Research Fellowship Awards
The IHS Fellowship Award is a 1-year fellowship award which aims to support innovative and impactful research from young investigators, promote the career of young investigators in the field of headache, and increase the knowledge base of headache disorders.
For details of current Fellowship opportunities see the Grants and Awards page.
Reports from past Fellows can be found below.
Past Fellows
2016 – Doga Vuralli, Turkey
Fellowship mentor: Cenk Ayata
Institution: Neurovascular Research Laboratory, Harvard Medical School-Massachusetts General Hospital, Boston, USA
Research title: Sulfotransferase inhibitors in the pathophysiology of migraine
Presentation: IHC 2019
2015 – Kristian Haanes, Denmark
Fellowship mentor: Antoinette Maassen van den Brink
Institution: Erasmus Medical Center, Rotterdam, Netherlands
Research title: Purinergic receptor exploration in migraine – eliminating the disadvantages of yesterday's drugs (PUREMEDY)
Presentation: IHC 2017
2014 – Marta Vila, Spain
Fellowship mentor: Peter Goadsby and Philip Holland
Institution: King's College London, London, UK
Research title: Brainstem modulation in the pathophysiology of migraine
Presentation: IHC 2017
Marta is a now a neuroscientist currently working as a senior postdoctoral researcher at King's College London with Dr Holland, Dr Hoffmann and Prof Goadsby. Her work is focused on studying the pathophysiology of primary headaches in preclinical models of migraine and TACs. She is also a member of the Junior Editorial Board of The Journal of Headache and Pain and is an active member of several scientific societies, such as IHS and IASP
2013 – Kıvılcım Kılıç, Turkey
Fellowship mentor: Anna Devor
Institution: University of California San Diego, San Diego, USA
Research title: Two-photon imaging of cellular and molecular mechanisms underlying cortical spreading depolarization (CSD) induced vascular responses in vivo
Presentation: IHC 2015
2012 – Laine Green, Canada
Fellowship mentor: Frank Porreca and David Dodick
Institution: Department of Pharmacology, University of Arizona, Tucson and Mayo Clinic, Phoenix, USA
Research title: Susceptibility to cortical spreading depression in an animal model of triptan medication overuse headache
2012 – Thijs Houben, Netherlands
Fellowship mentor: Cenk Ayata
Institution: Massachusetts General Hospital, Harvard Medical School, Charlestown, USA
Research title: Visual evoked responses in migraine mutant mice as a monitoring tool of the excitability state of the migraine brain
Presentation: IHC 2015
2012 – Homa Sadeghian
Fellowship mentor: Cenk Ayata
Institution: Massachusetts General Hospital, Harvard Medical School, Charlestown, USA
Research title: Cortical spreading depression and blood brain barrier
Presentation: IHC 2015
2011 – Volodymyr Bogdanov
Fellowship mentor: K C Brennan
Institution: University of Utah, Salt Lake City, USA
Research title: Toward a naturalistic model of migraine aura
Presentation: IHC 2013
Volodymyr's fellowship research shed light on the mechanisms of differential predisposition of cerebral cortex to cortical spreading depression and yielded a number of publications, including a paper in the Journal of Neuroscience. He now works in France in the domain of psychophysiology of audiovisual perception, and is doing research on multidisciplinary human neuroscience and plans further studies of enigmatic migraine aura.
2011 – Jakob Møller Hansen
Fellowship mentor: Andrew Charles
Institution: David Geffen School of Medicine, University of Los Angeles (UCLA), USA
Research title: Imaging migraine mechanisms – from cells to humans
Presentation: IHC 2013
Post fellowship Leine was at Dalhousie University in Halifax Nova Scotia. In November 2019 he moved the Dartmouth-Hitchcock Medical Center/Dartmouth College and is a staff physician in the Department of Neurology and Assistant Professor Geisel School of Medicine at Dartmouth, predominantly practicing headache medicine.

Annual reports