IHS webinar – COVID-19 and headache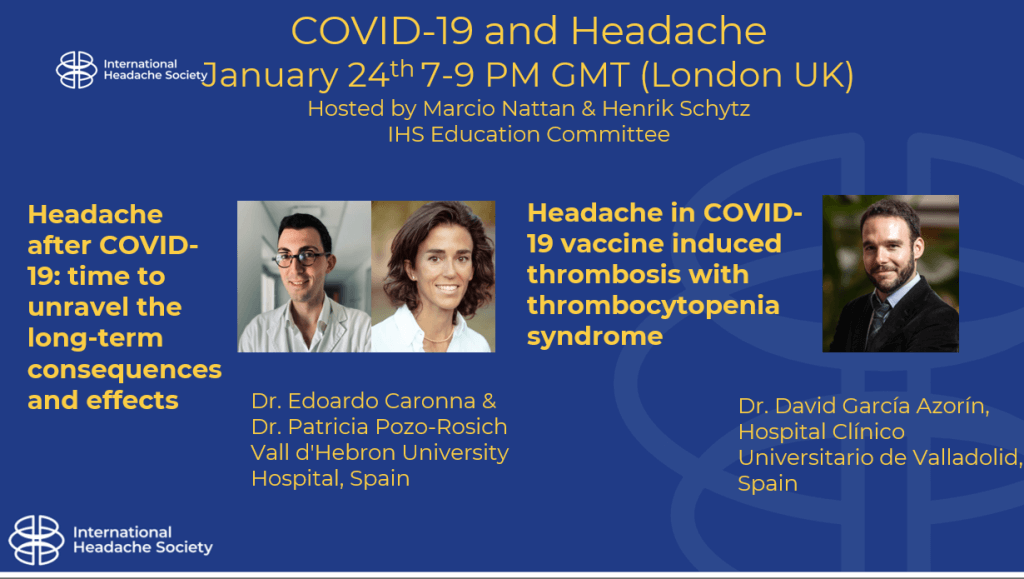 The next IHS Webinar will be on the topic of COVID-19 and headache.
Dr Edoardo Caronna and Dr Patricia Pozo-Rosich from Vall d'Hebron University Hospital, Spain, will talk about headache after COVID-19: time to unravel the long-term consequences and effects.
Dr David García Azorín from Hospital Clínico Universitario de Valladolid, Spain, will present data on Headache in COVID-19 vaccine induced thrombosis with thrombocytopenia syndrome.
The webinar will be held on Monday 24 January 2022 starting at 1900 GMT (London).
Members should have received a mailshot with the registration link – contact IHS Administration if you have not received the mailshot and wish to register.