IHS webinar – Migraine in Children – register now – open to non-members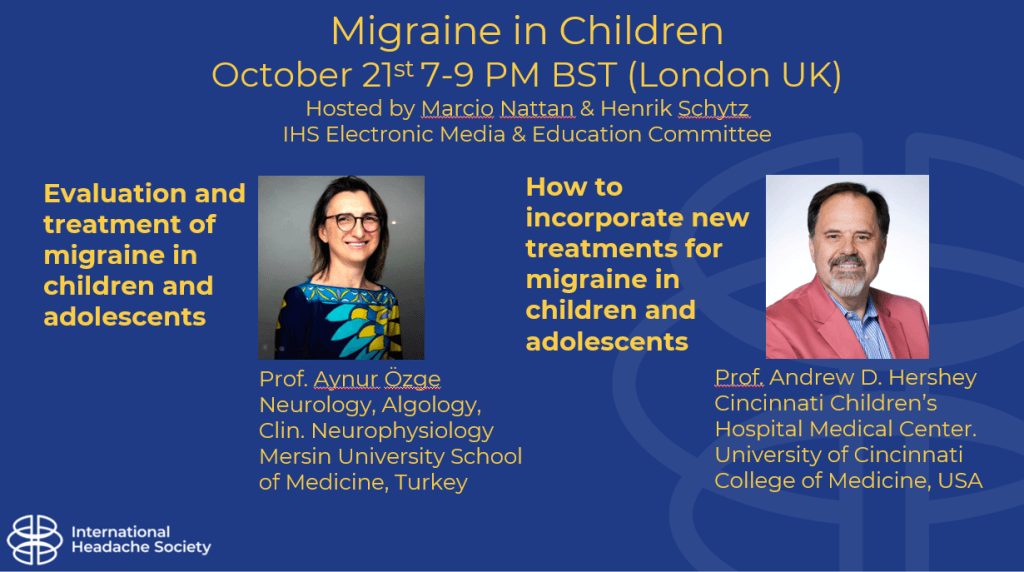 The next IHS live webinar will be on the subject of migraine in children, starting at 19.00 British Summer Time (London, UK) on Thursday 21 October 2021.
We are pleased to welcome presenters Professor Aynur Özge, who will give an overview of evaluation and treatment of migraine in children and adolescents, and Professor Andrew Hershey, who will talk about how to incorporate new treatments for migraine in children and adolescents.

The presentations will be followed by a question and answer session.

This webinar is freely open for anyone to attend – click here to register.
The webinar will also be livestreamed on the IHS Facebook page.