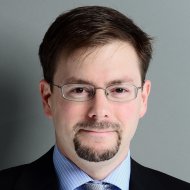 Jan Hoffmann
Institution:
Institute of Psychiatry, Psychology & Neuroscience, King's College London
Biography
Dr Jan Hoffmann is a Clinical Senior Lecturer and Honorary Consultant in Neurology at the Institute of Psychiatry, Psychology & Neuroscience at King's College London. He graduated at Charité – Universitätsmedizin Berlin (Germany) where he also obtained his doctoral degree. Following a postdoctoral fellowship at the University of California San Francisco (USA) he worked at the University Medical Center in Hamburg-Eppendorf (Germany) before he relocated to London to his current position.
At King's College London he leads a translational research group that focuses on the molecular mechanisms and central pain processing of headache and facial pain syndromes and conducts specialised headache and facial pain clinics.
He is a member of the Board of Trustees and of the Science and Research Committee of the International Headache Society as well as a Council Member and Treasurer of the British Association for the Study of Headache.
Since 2016 he is an Associate Editor for Cephalalgia. He also serves as Associate Editor for Cephalalgia Reports, Journal of Oral & Facial Pain and Headache as well as for Frontiers in Pain Research.
Disclosures
Employment: King's College London
Society Leadership/Board Position: Council Member and Trustee of the British Association for the Study of Headache
Personal fees: Allergan, Autonomic Technologies Inc., Cannovex BV, Chordate Medical AB, Eli Lilly, Hormosan Pharma, Lundbeck, Novartis, Sanofi and Teva. Personal fees related to publications or editorial work from Oxford University Press, Quintessence Publishing, Sage Publishing, Springer Healthcare
Relationship with scientific journals: Associate Editor for Cephalalgia, Cephalalgia Reports, Journal or Oral & Facial Pain and Headache, and Frontiers in Pain Research
Research support: Bristol-Myers-Squibb and The Migraine Trust