Register now for the virtual 2020 Scottsdale Headache Symposium – 19-22 November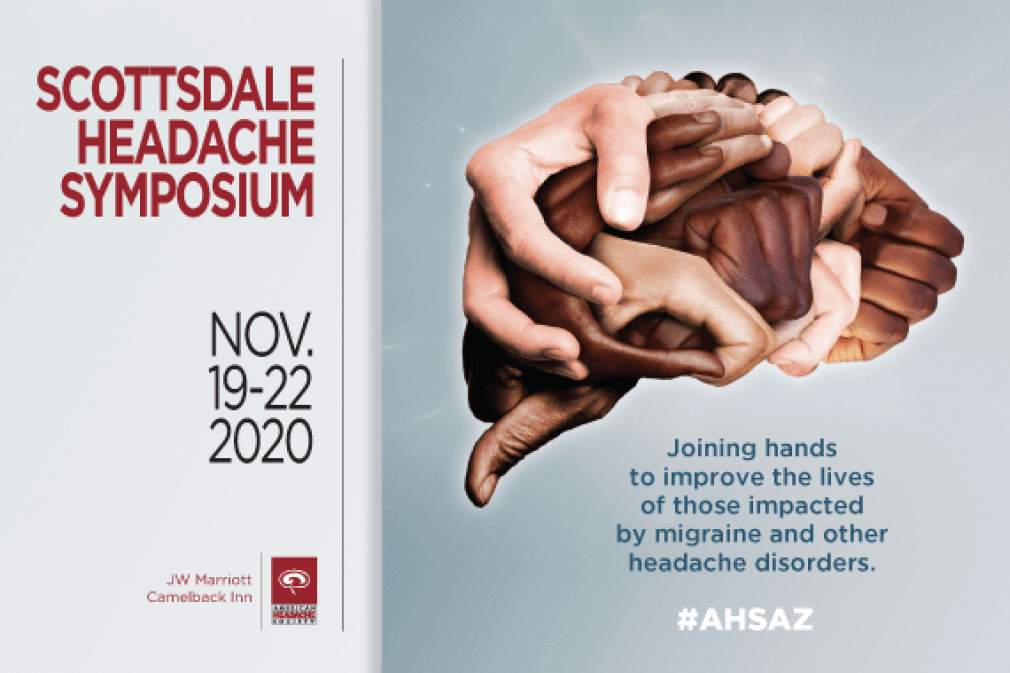 The Scottsdale Headache Symposium® is designed for general practitioners, internists, pediatricians, neurologists, anesthesiologists, dentists, physical therapists, psychologists, psychiatrists, nurse practitioners, physician assistants, nurses, and other health professionals who treat headache. The Symposium provides practical, clinical, evidence-based information on the diagnosis, management and treatment of headache patients.
We are excited to present the headache medicine community with the opportunity to experience the 2020 Scottsdale Headache Symposium® in a virtual setting. Through pre-recorded lectures, panel discussions, case-based presentations, and hands-on demonstrations the 2020 Virtual Scottsdale Headache Symposium will ensure participants can successfully apply their training in clinical practice.