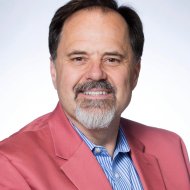 Andrew Hershey
| | |
| --- | --- |
| Institution: | Cincinnati Children's Hospital Medical Center |
| City: | Cincinnati, OH |
| Country: | USA |
Biography
Andrew Hershey, MD, PhD, FAHS, received his undergraduate degree at the University of Iowa, Iowa City, Iowa, where he earned a Bachelor of Science with Highest Distinction and Honours in Biochemistry; his research involved the enzyme kinetic properties of alcohol dehydrogenase in yeast. After undergraduate school, Dr Hershey attended the MD/PhD program at Washington University, St. Louis, Missouri. His PhD research thesis was entitled: "The Rat Substance P Receptor: cDNA and Genomic Cloning, Functional Expression, mRNA Distribution, and Mutational Analysis of Desensitization Responses." This project was a study of the molecular biology and biochemistry of the rat substance P receptor in the laboratory of James E. Krause, PhD, and involved the isolation, functional expression, and mRNA distribution, and characterization of the gene, and functional activation of phosphoinositol hydrolysis and subsequent desensitization.
After earning his MD and PhD, Dr Hershey was an intern and resident in paediatrics at St. Louis Children's Hospital, St. Louis, MO. He then was an adult neurology resident at Barnes-Jewish Hospital, St. Louis, MO, followed by his child neurology residency at St. Louis Children's Hospital, St. Louis, MO.
After his residency, Dr Hershey joined the faculty at Cincinnati Children's Hospital Medical Center and the University of Cincinnati, College of Medicine, where he became the director of the Cincinnati Children's Headache Center. He has also served as the Associate Director of Research for the Division of Neurology and is currently the Endowed Chair and Director of Neurology at Cincinnati Children's Hospital Medical Center and a Professor of Pediatrics and Neurology at the University of Cincinnati, College of Medicine.
Dr Hershey's research interests currently include the improved diagnosis and treatment of childhood headache disorders, characterization of outcome responses, studies in new pharmacological and non-pharmacological treatment regimes, and the genomics of migraines. Through a wide variety of projects, he has been NIH funded since 2003. This included the CHAMP study, a comparative effectiveness study of amitriptyline, topiramate and placebo in the prevention of headaches in children and adolescents with migraine. Additional current projects include: characterization of the changing phenotype of migraine across development, neurophysiological changes during acute and chronic migraine including the use of magneticencepalography and allodynia testing with quantitative sensory testing, the role of pharmaceutical and neutriceutical agents in migraine, neuroimaging changes in response to pharmaceutical and behavioural treatment and genomic changes during variants of acute and chronic migraine.
Dr Hershey has been an active member of the International Headache Society since 1998, serving on several committees including the Child and Adolescent Standing Committee, Classification Committee and most recently the Grading Committee. He is also active in the American Headache Society where he served as a Board Member from 2006-2016 as well as several sections and is currently the Chair of the Guidelines Committee. In the American Academy of Neurology, he served 2 terms as the Chari of the Headache and Facial Pain Section and was involved with writing the acute and preventive treatment guidelines for children and adolescents with migraine, co-sponsored by the American Academy of Neurology and the American Headache Society. He has actively advised many pharmaceutical studies and is an active member of several committees for the NIH, including study groups under the HEAL initiative.
On taking chairmanship of the Child and Adolescent Standing Committee, Dr Hershey aims to continue the excellent efforts of this committee to build on the research and education activities to improve the awareness and outcomes of children and adolescents with headache disorders.
Disclosures
Employment: Cincinnati Children's Hospital Medical Center
Society Leadership or Board position: Chair-AHS Guidelines Committee, IHS Grade Committee; Chair-Headache and Facial Pain Section AAN
Membership of any professional bodies, special interest groups or mutual support organisations: Member, AAN, AHS, IHS, AHS paediatric and adolescent section, academic section, electronic medical records section, AAN Headache and Facial Pain Section
Personal fees: Theranica, Lundbeck
Research support/advisor: AbbVie, Amgen, Biohaven, Lilly, Lundbeck, Supernus, Teva, Theranica, Upsher-Smith (all to institution)
Royalties or licenses: Up-to-Date
Participation on Data Safety Monitoring Board or Advisory Board: PCORI, NIH-HEAL
Clinical trials involvement: Amgen, Biohaven, Lilly, NIH – CAPS, MOST
Relationship with scientific journals: Cephalalgia, Headache
Commercial interests: None