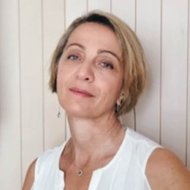 Cristina Tassorelli
| | |
| --- | --- |
| Institution: | Neurological Institute C Mondino Foundation, Pavia |
| City: | Pavia |
| Country: | Italy |
Biography
Full professor and Chair of Neurology, Director of the Neurology Residency Program and Director of the Department of Brain and Behavioral Sciences at the University of Pavia.
Director of the Headache Science and Neurorehabilitation Centre at the IRCCS C. Mondino Foundation.
Dr Tassorelli received a medical degree summa cum laude from the University of Pavia. She was an intern at the C. Mondino National Neurological Institute as part of her MD training, completed her training in Neurology at the University of Pavia and then obtained a PhD Degree in Human Psychobiology at the University of Modena (Italy). She spent a 2-year Post-Doctoral Fellowship at the Dept. of Neuroscience of the University of Rochester (NY).
She has previously served as a Board Trustee of the International Headache Society and Chair of the IHS Committee for the Guidelines of Clinical Trials before taking on the Presidency in 2021.
She was a founding member and vice-President of the European Headache Alliance. She has been the coordinator and/or a partner in competitive grants funded by the EU, the Migraine Research Foundation, the Italian Ministry of Health and the Italian Ministry of University.
Dr. Tassorelli has authored more than 360 peer-reviewed publications and coauthored several books and book chapters.
Disclosures
Employment: University of Pavia
Clinical Affiliation: Neurological Institute C Mondino Foundation Society Leadership/Board position: Co-sponsor 'Headache research Priorities' in collaboration with AHS. Member of the  Board of the  Italian Full Professors of Neurology
Professional membership: Italia Medical Association, Italian Society of Neurology, Italian Headache Society (SISC), Fellow of EAN
Personal fees: Scientific consultancy–Allergan/Abbvie, Lilly, Novartis, Lundbeck, Pfizer, Biohaven,  Teva, WebMD
Research support: Allergan/Abbvie (to institution)
Advisory Board: Allergan/Abbvie, , Dompé, Lilly, Novartis, Lundbeck, Biohaven, Teva, WebMD
Clinical trials involvement: Allergan/Abbvie, Amgen, Lilly, Novartis, Lundbeck, Teva  (all to institution)
Relationship with scientific journals: Editorial Board–Journal of Headache and Pain and Cephalalgia