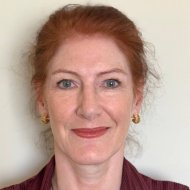 Biography
Anne MacGregor is honorary Professor at the Centre for Neuroscience and Trauma within the Blizard Institute of Cell and Molecular Science at Barts and the London School of Medicine and Dentistry and is a Specialist in Headache and Sexual and Reproductive Healthcare at Barts Health NHS Trust, London, UK.
She received her medical degree from St Bartholomew's Hospital, London in 1986. For over 20 years she worked at the City of London Migraine Clinic, initially training under the neurologists Dr Marcia Wilkinson and Dr Nat Blau. In 1999 she became Director of Clinical Research and joined the Board of Directors as Vice Chairman. She was actively involved with the lay headache charities, serving as a trustee of the Migraine Trust and member of the Medical Advisory Board of Migraine Action. She has served on the Executive Boards of the British Association for the Study of Headache and the Anglo-Dutch Migraine Association. For almost a decade she was on the Board of Directors of the International Headache Society, first as Honorary General Secretary and later as Honorary Treasurer.
Although she has undertaken research in all aspects of primary headaches her interest has focussed on the effects of female sex hormones on headache and her Doctorate Thesis discussed the role of estrogen in migraine. Through her work, she delineated clinical definitions for menstrual migraine, accepted by the International Headache Society. In addition to her work in headache, she is active in the field of education and also sexual and reproductive healthcare and is a Fellow of the Faculty of Sexual and Reproductive Healthcare of the Royal College of Obstetricians and Gynaecologists. She is joint Faculty Deanery Advisor for North East Thames and General Training Programme Director for Barts Health NHS Trust. She is Vice Chair of the Examination committee and Convener of the Critical Reading paper for Membership of the Faculty of Sexual and Reproductive Healthcare. In 2002 she received the Elizabeth Garrett Anderson Award, which was awarded by the World Headache Alliance to a woman who has "made an extraordinary contribution toward relieving the burden of headaches on those affected".