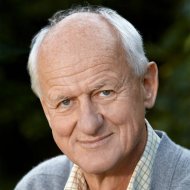 Jes Olesen
| | |
| --- | --- |
| Institution: | Glostrup Hospital, University of Copenhagen |
| Country: | Denmark |
Biography
Jes Olesen, MD, is Professor of Neurology at the University of Copenhagen and Co-director of the Danish Headache Centre in Glostrup, Denmark. He began his medical training at the University of Copenhagen in 1967 and undertook specialist education in neurology at major teaching hospitals in Copenhagen, the National Hospital, Queen Square, London, and Cornell Medical Center, New York. He completed his Danish thesis in 1974 and became a  Lecturer in Neurology at the University of Copenhagen in 1975. In 1985 he became Professor of Neurology at the university. He was Chairman of Neurology at the Gentofte Hospital from 1985-1993 and at Glostrup Hospital from 1993-2000. In 1999 he was a Visiting Professor at Harvard University, USA. In 2001 he founded the Danish Headache Center at Glostrup Hospital. He has been Chair of the Lundbeckfoundation Center for neurovascular signalling since 2006 and from 2009-2010 was a Visiting Professor at the University of California Los Angeles, USA.
Jes Olesen was Associate Editor of Cephalalgia from 1980-1986 and Pain from 1986-1990. He has been on the Editorial Boards of Clinical Neuro­logy and Neurosurgery, Functional Neurology, Journal of Cerebrovascular Blood Flow and Metabolism, Acta Neurologica Scandinavica, Current Opinions in Neurology, European Neurology and the European Journal of Neurology.
Jes Olesen has been President of the Danish Headache Society, the Scandinavian Migraine Society, the International Headache Society,  the Danish Stroke Association, Year of the Brain 1997 campaign, the European Federation of Neurological Societies (EFNS) and the European Brain Council (EBC).
Jes Olesen is an honorary member of the Australian Headache Society, the German Headache Society, the Austrian Headache Society, the Austrian Neurological Society, the French Neurological Society, the Association of British Neurologists, the German Neurological Society, the Polish Neurological Society and a corresponding member of the American Neurological Association and the European Federation of Neurological Associations (EFNA).
Throughout his career he has received several prestigious awards, including Harold G Wolff Award, Arnold P Friedman Distinguished Clinicians Award, Monrad Krohn Prize, John J Bonica Award, Steins Prize, Mångbergs Prize Umå University, Federigo Sicuteri Prize, IHS Cephalalgia Lecture Award, Mogens Fog Prize,  Niels A Lassen Prize,  Best paper on Headache, Ottorino Rossi Award, Keeler Hammer Award, lifetime headache achievement award, and the Great Nordic Research Prize.
Jes Olesen has published over 400 papers in refereed journals and over 200 papers in books, congress proceedings etc. Has edited or written 33 books, of which 'Basic mechanisms of headache' and 'The headaches' first, second and third edition are internationally acknowledged reference volumes. Has initiated and supervised 16 defended doctoral dissertations and 25 PhD dissertations. Each year is an invited speaker at several international meeting and has organised 19 international congresses or symposia. Citations: 17211      H-Factor: 70
His current main research interests are headache classification, epidemiology, genetic epidemiology and genetics, Regional brain blood flow, SPECT, transcranial Doppler, MRI and FMRI, signalling molecules in migraine and novel targets for drug development, localisation, function and role of signalling molecules in animal migraine models.