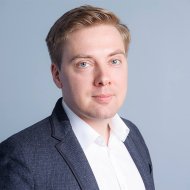 Kirill Skorobogatykh
| | |
| --- | --- |
| Institution: | University Headache Clinic Moscow |
| Country: | Russian Federation |
Biography
Dr Kirill Skorobogatykh MD, PhD is neurologist, headache specialist, head of University Headache Clinic (Moscow, Russia).
He completed neurology residency training in 2005, PhD in neurology in 2008 in Sechenov University (Moscow), had clinical observership at Jefferson Headache Center, Thomas Jefferson University in 2010.
In 2012 Dr Skorobogatykh founded the University Headache Clinic in Moscow, which is now center for clinical work, research and education for headache specialists. Dr Skorobogatykh research focuses on epidemiology, comorbidity and genetics of migraine. He participated as PI or SI in phase III and IV clinical trials. He is representative of Russia to the European Headache Federation and a member of the International Headache Federation.
Dr Skorobogatykh is a frequent lecturer on headache and pain disorders for residents, neurologists and other physicians. Since 2013 co-organises Russian Headache Congress (approx. 400 attendees each year) which was supported by IHS (in 2017) and by EHF (in 2018 and 2019). He is co-orginizer of the EHF Headache schools in Moscow. He has special commitment for raising the awareness of migraine in media.
Dr Skorobogatykh has particular interest not only in clinical work and education, but also in the development of tools that help patients and doctors to interact, for example, developed chat-based headache diary Migrebot.
Disclosures
Employment: University Headache Clinic, Russia
Personal fees: Honoraria-Novartis, Teva, Lundbeck
Clinical trials involvement: Primary investigator-Eli Lilly, Teva, Lundbeck