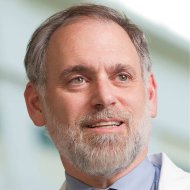 Morris Levin
Institution:
UCSF Headache Center, San Francisco
Biography
Dr Levin is Professor of Neurology at the University of California, San Francisco, where he directs the UCSF Headache Center and the Headache Medicine Fellowship.   He is actively involved in research and teaching activities at UCSF.
Prior to joining the UCSF Department of Neurology in 2014, Dr Levin was a long-time faculty member at Dartmouth Medical School and co-directed the Dartmouth Headache Center with his colleague Dr Thomas Ward. He was also the Neurology clerkship director there and Neurology residency Program Director for many years.  From 2011 to 2014 he served as Chair of the School of Medicine Faculty Council (faculty senate).
Dr Levin earned his undergraduate degree in Biological Sciences at Stanford University, and his MD degree at the Chicago Medical School. His neurology residency training was at the Albert Einstein College of Medicine in New York.  His training in Headache Medicine and Pain medicine took place at the Montefiore Headache Unit in New York, and the Michigan Head-Pain and Neurological Institute in Ann Arbor, Michigan. He is board certified in Neurology with special qualification in Pain Medicine (ABPN) and is board certified in Headache Medicine (UCNS) as well.
Dr Levin authored a number of medical journal articles and textbook chapters in the areas of headache and pain.  He is the author of Neurology Clinical Case Studies (Anadem 2003), Comprehensive Review of Headache Medicine (Oxford University Press 2008) and Emergency Neurology (Oxford University Press 2013). He is the co-author of Head, Neck and Facial Pain (Anadem 2006), Educational Review Manual in Neurology (Castle Connolly 2006), Headache and Facial Pain (Oxford University Press 2009) and Refractory Migraine (Oxford University Press 2010). He is also the co-author of "Understanding Your Migraines" (Oxford University Press 2017), written primarily for patients and families.
He is an active member of the American Headache Society, International Headache Society, Headache Cooperative of New England, Headache Cooperative of the Pacific, American Neurological Association, and American Academy of Neurology.  He is a Fellow of the AAN, AHS and ANA. He is the chair of the International Headache Society's Ethics Committee and is a member of the IHS Classification Committee.
Disclosures
Occasional consulting/advising: Allergan, Amgen, Supernus, Pernix, Lilly