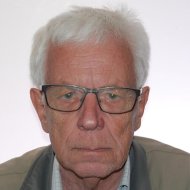 Peer Tfelt-Hansen
| | |
| --- | --- |
| Institution: | Glostrup Hospital |
| City: | Glostrup |
| Country: | Denmark |
Biography
Peer Tfelt-Hansen, MD, DMSc, is a retired consultant, Department of Neurology, and Danish Headache Headache Centre, Rigshospitalet-Glostrup Hospitals, Glostrup, Denmark. He received his MD in 1971, had general medical training until 1978, when he jointed the Acute Headache Clinic at Rigshospitalet with Jes Olesen as supervisor. He defended his thesis " the effect of ergotamine on the arterial system in man" in 1986 at the University of Copenhagen and has since then been involved in mostly headache research but also general neurological research.
Peer Tfelt-Hansen has been President of the Danish Headache Society, and the Danish Neurological Society.
From 2003 to 2005 he was President of the International Society; and from 1989 to 2011 Chairman of the Drug Trial Committee of HIS.
According to PubMed he has published 243 paper, comments and letters to the editor. He was a co-editor of the 3 editions of "The Headaches".