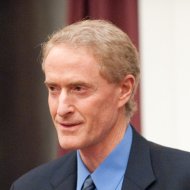 Rami Burstein
| | |
| --- | --- |
| Institution: | Harvard Medical School |
| City: | Boston, MA |
| Country: | USA |
Biography
Professor Rami Burstein is the John Hedley-Whyte Professor of Anaesthesia and Neuroscience at Harvard Medical School, and Vice Chairman of Neuroscience in the Department of Anaesthesia at Boston's Beth Israel Deaconess Medical Center.
Professor Burstein was an appointed member of the Scientific Program Committee for the Headache Conference meeting in 2021 and the Interagency Pain Research Coordinating Committee (IPRCC). He was also a member of the Board of Directors of both the American and International Headache Society and the European Headache Federation Meeting in 2018.
Throughout the years, Professor Burstein has received numerous awards. These include the prestigious Javits Neuroscience Merit Award (National Advisory Neurological Disorder and Stroke Council), the Harold Wolff Awards in 2003 and 2005 (American Headache Society), the Cephalalgia Awards in 2013 and 2015 (International Headache Society), the Seymour Diamond Lectureship Award in 2012 and 2015, and the 2010 Alan Edwards Center for Research on Pain Award (McGill University).
Among Professor Burstein's accomplishments are the discoveries of the spinohypothalamic tract, the roles peripheral and central sensitisation play in migraine pathophysiology and treatment, the mechanisms of action of several anti-migraine drugs, the neurobiology of photophobia and, most recently, potential roles played by the glymphatic system, macrophages and dendritic cells in migraine pathophysiology.
Disclosures
Employment: Department of Anesthesia, Beth Israel Deaconess Medical Center; Harvard Medical School, Boston, USA
Professional membership: American Headache Society; Society for Neuroscience; American Academy of Neurology
Personal fees: Allergan/AbbVie, Percept
Research support: National Institute of Health, Allergan/AbbVie, Eli Lilly, Teva, Modulight
Patents: 9061025: Methods for selecting headache patients responsive to botulinum toxin therapy; 11732265.1: Method and compositions for the treatment of migraine headaches, endothelial dysfunction and muscle tenderness with statin and vitamin D; US 10,766,952 B2: Methods for selecting a headache patient responsive to treatment with an anti-CGRP antibody and for reducing headache frequency in the selected patients comprising administering an anti-CGRP antibody; 10806890: Method and apparatus for managing photophobia and migraine photophobia; US2021-0015908: Methods for treating and for inhibiting progression of seizures; WO21007165: Methods for treating and for inhibiting progression of seizures; US2021-0128724: CGRP antagonists and clostridial derivatives for the treatment of cortisol spreading depression associated disorders;
WO21005497: CGRP antagonists and clostridial derivatives for the treatment of cortisol spreading depression associated disorders
Data safety monitoring/Advisory board: Allergan/AbbVie, Amgen/Novartis, Biohaven, Eli Lilly, Percept, Teva, Ventus, Escient
Relationship with scientific journals: Annals of Neurology, Brain, Cephalalgia, Journal of Neuroscience, Journal of Headache and Pain, Pain
Commercial interests: Allay, Percept, CGRP Diagnostics (all stock options are managed by Harvard Medical School and Beth Israel Deaconess Medical Center (BIDMC) office of compliance, all stock options are given to BIDMC and directed toward research administration, department of anesthesia, his lab, and him personally per Harvard Guideline)