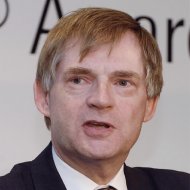 Biography
Professor Steiner is an academic physician and specialist in headache medicine. He trained first in physiology, and then in medicine, at the University of London. Later he obtained Masters Degrees in law, in medical ethics and in business management.
He has worked in the field of headache medicine for 40 years. He is past-President of the European Headache Federation and past-General Secretary of the International Headache Society.
His principal research interests relate to public health aspects of headache. He is the founder of the UK-registered charity, Lifting The Burden, which operates in official relations with the World Health Organization. He is the architect and Director of the Global Campaign against Headache, which is conducted by Lifting The Burden as its sole activity.