IHS Regional Headache Conference
---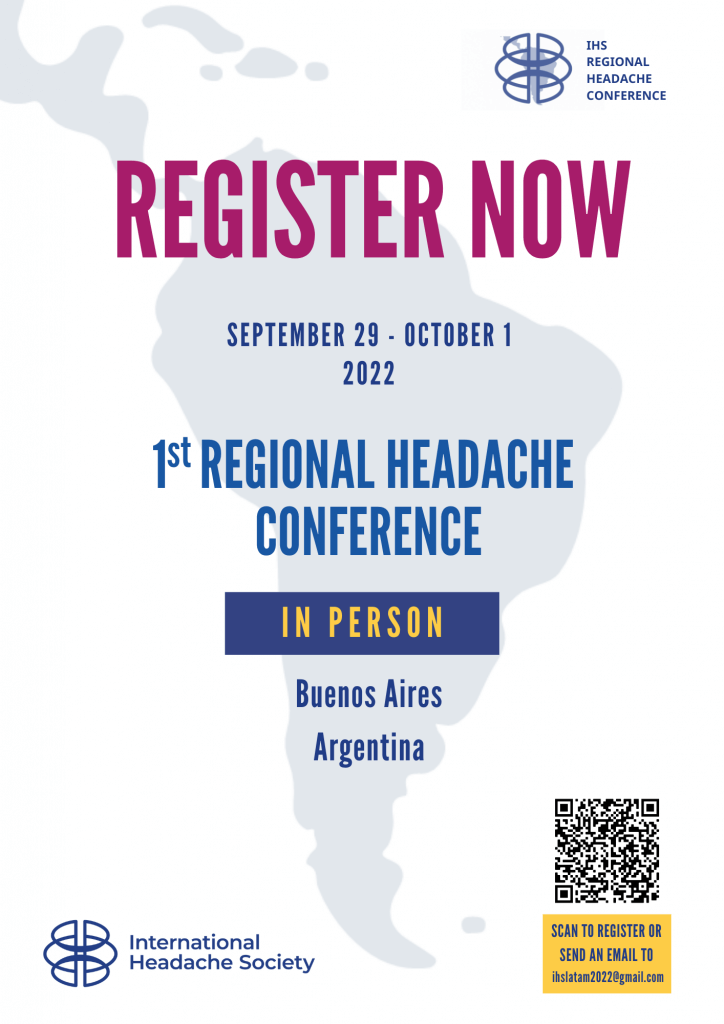 You can now register for the 1st RHC by emailing
ihslatam2022@gmail.com
---
Programme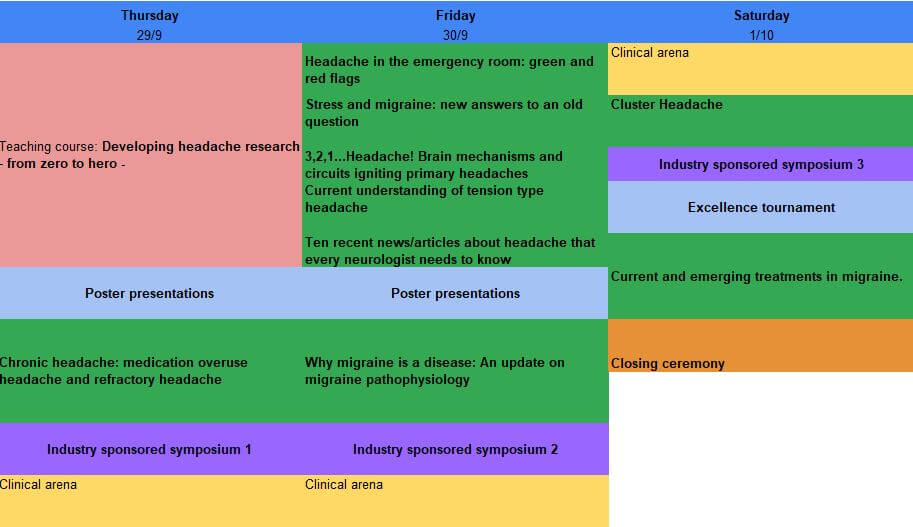 See the full programme here
Call for abstracts
We welcome abstracts on clinical cases and scientific studies for the RHC.
Please see the guidelines below and send your abstracts to ihsargentina2022@gmail.com
Abstract submission deadline: 16 August 2022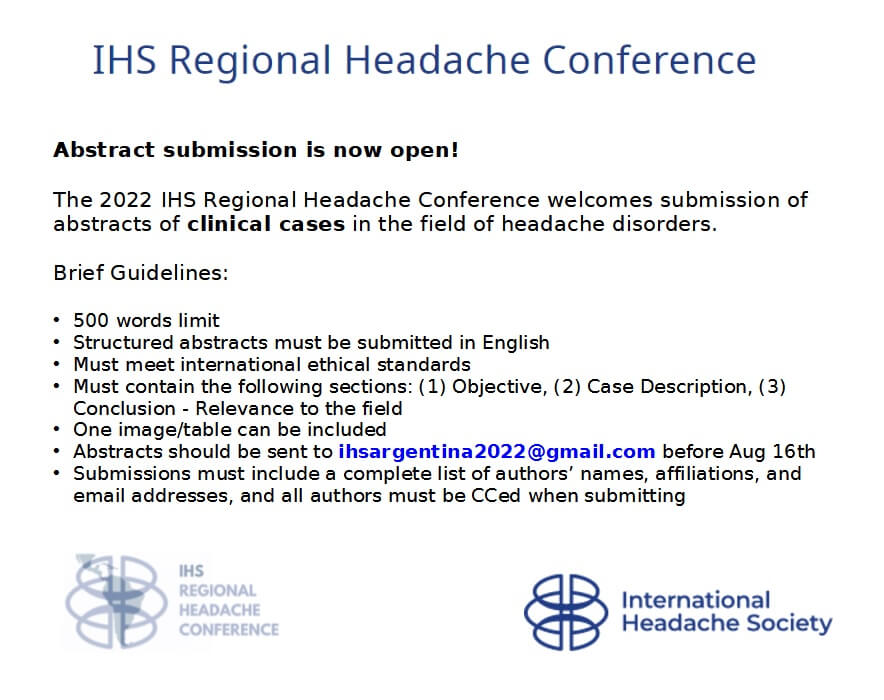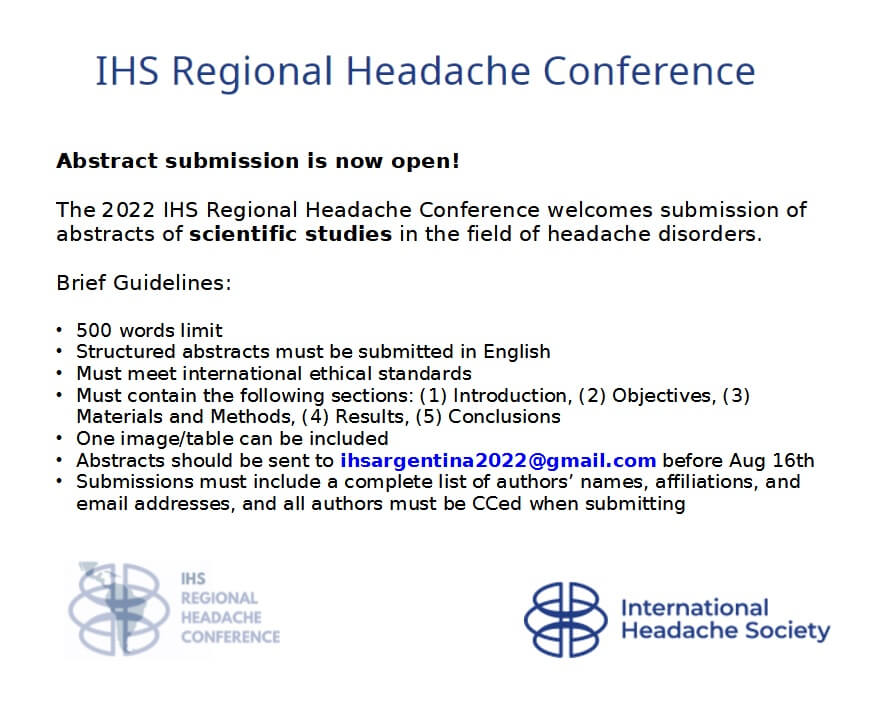 ---
In 2022 for the first time IHS will hold a Regional Headache Conference (RHC). The Conference will be held in Buenos Aires, Argentina, from 29 September to 1 October 2022.
The conference will be held at the Auditórium Universidad Torcuato Di Tella, a unique opportunity for neurologists and researchers from the wider Latin America region to come together to discuss headache medicine and science with international headache opinion leaders.
Key international speakers will include IHS President Cristina Tassorelli, IHS President-elect Rami Burstein, IHS Honorary Secretary Patricia Pozo-Rosich, IHS Past-President Messoud Ashina and members of the IHS Board and Committees. Local and regional headache specialists will also bring their expertise to the conference to deliver a programme that will not only include a variety of scientific sessions and courses covering international scientific data and practices, but also sessions based on local needs, and practical courses for young delegates to guide them in their future careers.
The conference will bring neurologists and researchers together with the possibility to
communicate and discuss recent advances
disseminate headache science and headache medicine
encourage interest and research in headache field.
Programme highlights:
Current and emerging treatments in migraine
Chronic headache: MOH and refractory headache
Headache: brain mechanisms and circuits igniting primary headache
Why migraine is a disease? An update on migraine
Pathophysiology
Cluster headache: genetics. The role of CGRP in cluster headache
Stress and migraine
Current understanding of tension-type headache
Ten recent news articles about headache that every neurologist needs to know
Developing headache research – from zero to hero