Electronic Media
Aims
The aims of the Electronic Media committee are to:
increase IHS visibility and establish credibility of IHS among (headache) health professionals and researchers
enhance the role of IHS as a credible partner in being a platform for headache knowledge and networking
increase awareness for headache disorders and establish connections among patient groups and other professional societies
establish a platform that will provide constant updates on IHS activities to its followers, conference attendees, grant and fellowship applicants.
Members
Co-chairs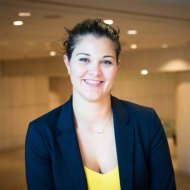 Anna Andreou
Institution:
Headache Centre, Guy's and St Thomas' NHS Foundation Trust and Wolfson CARD, Institute of Psychiatry, Psychology & Neuroscience, London
Country:
UK
Read Profile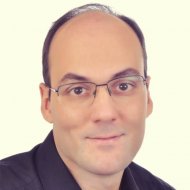 Arao Belitardo De Oliveira
Institution:
Clinical and Epidemiological Research Center, Hospital Universitário, Universidade de São Paulo – USP
Country:
Brazil
Read Profile
Members
Olivia Begasse De Dhaem
Pyari Bose
Jessica Briscoe
Thien Phu Do
Faraidoon Haghdoost
Sabrina Khan
Theodoros Mavridis
Marcio Nattan
Yessika Rojas
Jr-wei Wu
Activities and news
The Committee works very hard on a daily basis to research and share the vast content related to headache medicine and science through the society's Facebook, Instagram, Twitter, LinkedIn, Reddit, and now in a brand-new YouTube channels.
Perhaps the most active IHS Committee, we are committed to transmit IHS values and mission through our social media activity. This committee, composed by a multidisciplinary team of worldwide headache researchers and clinicians, stands for assuring that the content will be attractive and relevant, both to the public and healthcare professionals/researchers.
Annual reports